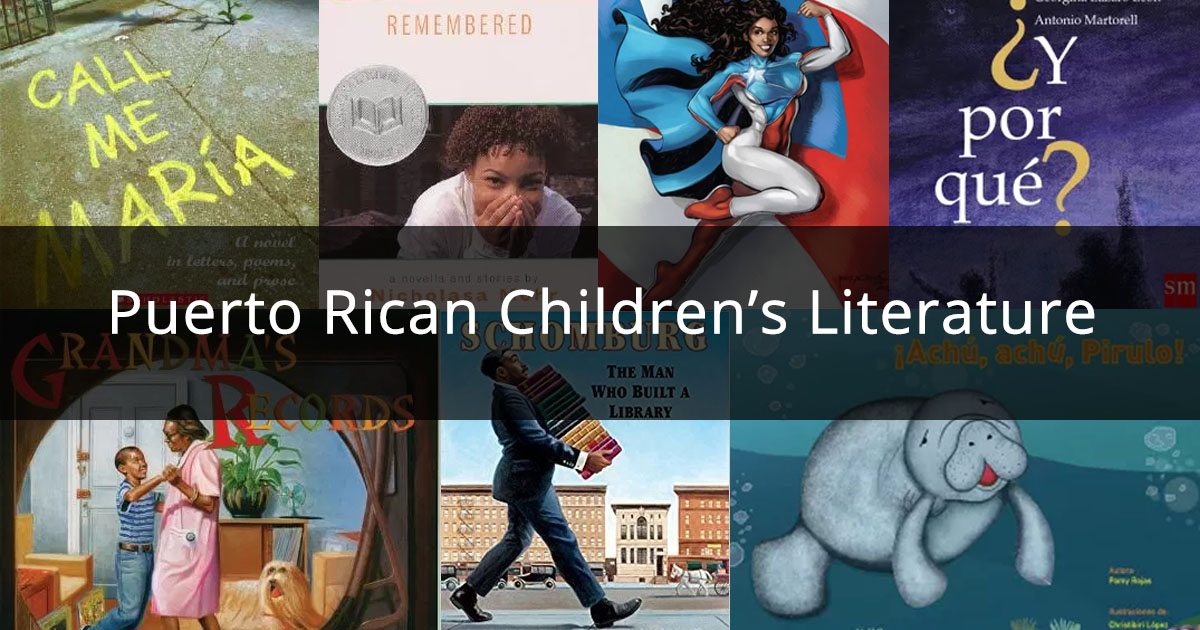 By Marilisa Jimenez Garcia, Ph.D.
Recent national news reflects the public's lack of knowledge of the United States as a country in possession of colonies, such as Guam and Puerto Rico. In a 2016 poll, many Americans were unaware that Puerto Ricans born on the island were U.S. citizens. Moreover, Puerto Ricans remain one of the largest Latinx populations in the U.S. with a continuous migration and diaspora resulting from over a century and half of U.S. interventions and economic upheaval. Puerto Rican students' schooling experiences are shaped by this paradox of access to American citizenship while still feeling unwelcome and marginalized in U.S. classrooms (Rolon-Dow and Irizarry, 2014).
The current economic crisis in Puerto Rico, and University of Puerto Rico student-led movements fighting for a public audit of the debt, and the #RickyRenuncio uprising make teaching about Puerto Rico an excellent opportunity for discussions about the role of young people in social change. A group of scholars have already created an excellent resource called the #PRSyllabus, which I highly recommend. Below, I have prepared a short primary and secondary source bibliography for teachers in the K-12 classroom utilizing youth literature, textbooks, and comics. This provides educators with counter-stories which celebrate the aesthetic and intellectual contributions of Puerto Rican artists and storytellers for the K-12 classroom.
These books are meant to facilitate discussion on various issues in Puerto Rican history and culture, including colonialism, race, gender, and environmental justice. This is only a sample. Teachers are encouraged to search for further resources and to continue challenging students to critique how books represent Puerto Rican history and culture, particularly with regard to issues of race, class, and gender.
Since this bibliography debuted in 2017, Hurricanes Irma and Maria hit Puerto Rico, and the island's devastation, along with its gradual recovery, further exposed the erasure of Puerto Rico's history as a U.S. colony and the laws and policies governing its people.
The 2019 list joins together youth literature in line with the Generación de Yo No Me Dejo and the Somos Más leading from #RickyRenuncia movement. These are resources for teaching and learning about Puerto Rico today and yesterday with an eye on self-determination and decolonial thinking for a New Puerto Rico. Children's texts from Puerto Rico rarely receive the same attention or distribution as those published in the United States. For this reason, I also feature an independent Puerto Rican bookseller for those interested in ordering books for classrooms and libraries.
---
Environmental Justice
From Vieques to Peñuelas, the complications of colonialism mean Puerto Rico is often subject to unjust conditions and policies which bring pollution and toxic waste. The books below can be used to introduce the themes of the environment and environmental justice to children.
---
Bilingualism/Bicuturalism
---
Race, Class, and Colonialism through the Eyes of a Child
---
Youth Activism and Puerto Rican Studies Movement
Teachers should consider discussing the role that young people have played in Puerto Rican history and social change, perhaps connecting the current economic crisis and the UPR student movement to past youth movements.
---
Indigenous and AfroBoricua History
It is difficult to find books which represent Indigenous characters and do not exoticize Native peoples. Similarly, there is also a lack of AfroBoricua characters in Puerto Rican literature for youth. However, here are some recommendations for teaching.
---
Language
Spanish and bilingualism continue to be an important component of Puerto Rican student's lives.
---
Influential, Intellectual Boricuas
One of my former students at Hunter College once commented in class that before taking my course, she had never thought of Puerto Ricans as "intellectual." Notwithstanding Puerto Ricans contributions to music, film, and sports, I wanted to offer here a few resources on thinking about the intellectual contributions of Boricuas to areas such as libraries, scholarship, and political thought.
---
Somos Más y No Tenemos Miedo: Stories for Teaching about the Current People's Movements
A difficult and confusing subject even for adults, yet many Puerto Rican students may be entering classrooms in K-12 and higher ed within this framework. Though these resources are not about the numbers and policies creating the crisis, they provide opportunities to talk about the consequences of the crisis for youth and their families.
---
Getting Books
Aparicio Distributors
Hector Aparicio, Owner
In Bayamon, Aparicio Distributors is the only independent children's bookstore in Puerto Rico and offers children's books and educational supplies. Aparicio's store includes classes and workshops for children and parents that support the whole child.
Hector Aparicio, the store's owner, takes great care in creating an environment encouraging a love for lectura. The store also has a delightful children's storytelling theatre, El Bosque de los Cuentos (complete with a talking tree) that is under repair after Hurricane Maria.
More than a bookstore, Aparicio's store is also a hub for authors, artists, educators, and parents looking for ways to supplement the various problems affecting literacy and literature education in Puerto Rico, including lack of public support for school and public libraries, lack of culturally-relevant texts in curriculum, and lack of visibility and support from mainstream publishers. Aparicio offers titles from around Latin America and the Caribbean which may never show up in children's bookstores in the United States. Consider ordering your bilingual and Spanish-language books directly from the store.
---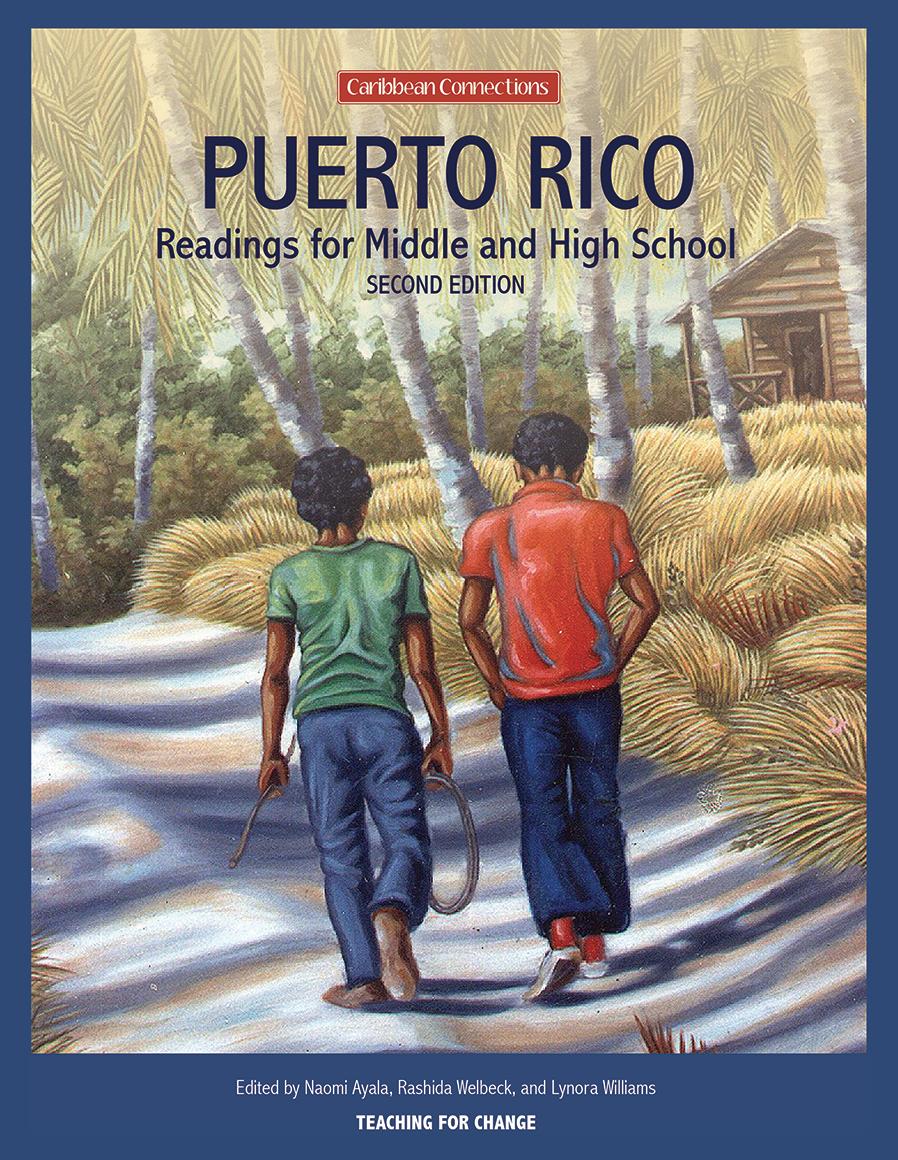 Further Resources
#PRSyllabus: resources for teaching and learning about the current economic crisis in Puerto Rico. This is a project rising from a working group of academics on the debt in Puerto Rico that curates lists of articles pertaining to news and issues regarding the economic crisis and hurricane recovery: puertoricosyllabus.com
#ListeningtoPuertoRico, a joint effort from faculty at the University of Notre Dame and the University of Michigan, has hours of footage and interviews from community leaders and organizers in Puerto Rico as they narrate experiences and efforts before and after the storms: listeningtopuertorico.org
Nieto, Sonia (ed). Puerto Rican Students in U.S. Schools. Routledge, 2000
Rolon-Dow, Rosalie and Jason Irizarry. Diaspora Studies in Education: Toward a Framework for Understanding the Experiences of Transnational Communities. Peter Lang, 2014
Santiago, Roberto (ed.) Boricuas Influential Puerto Rican Writings An Anthology. Random House, 1995
Gonzalez, Juan. Harvest of Empire: A History of Latinos in America. Penguin, 2011. Also see the Harvest of Empire film.
Recommended organizations and films.
Social Justice Book's Puerto Rico Book list
Caribbean Connections: Puerto Rico. Edited by Naomi Ayala, Rashida Welbeck, and Lynora Williams
Boricua Literature: A Literary History of the Puerto Rican Diaspora (2001) by Lisa Sanchez Gonzalez, NYU Press
"Puerto Rican Children's Literature and the Need for Afro-Puerto Rican Stories" by Carmen Milagros Torres-Rivera, Bookbird (2014), 81-85.
"The Portrayal of Puerto Ricans in Children's Literature" by Maria A. Acevedo, Bookbird (2015), 5-11.
"10 Action Steps for Puerto Rico" by Agitarte
Hashtags: #boricuaedu and #curriculocombativo – Resources from Puerto Rico's teachers for teaching #RickyRenuncia, including three modules in Spanish grounded in Puerto Rican Studies for a new Puerto Rico.
Marilisa Jiménez García is an interdisciplinary scholar specializing in Latino/a literature and culture. She is an assistant professor of English at Lehigh University and a member of the See What We See coalition.