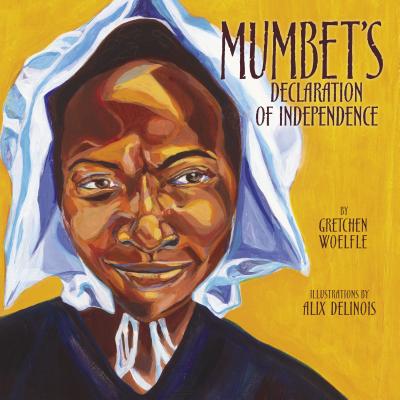 Welcome to Freedom Reads: Anti-Bias Book Talk from Teaching for Change. In this video series, we introduce children's books using an anti-bias, anti-racist lens as a strategy to talk about issues around race and the world with children. (View other episodes on the series home page and our YouTube playlist.)
The book featured in the video below is Mumbet's Declaration of Independence, written by Gretchen Woelfle and illustrated by Alix Delinois. Published in 2014, this book is recommended for children in upper elementary school, although it could be read aloud to younger children. 
In this book, readers are introduced to Mumbet, a Black woman enslaved in Massachusetts at the time of the Declaration of Independence in 1776. Mumbet, knowing that the promise of freedom and equality should belong to her as well, successfully brings a lawsuit against her owners to be free and chooses the name Elizabeth Freeman.
Find out why we recommend the book in this episode hosted by Allyson Criner Brown, associate director at Teaching for Change. Brown also points out key themes and words to highlight as parents and teachers read the book aloud.
Five Key Takeaways From Mumbet's Declaration of Independence:
Heroic and true story
Honest, yet appropriate
Discusses slavery in the North and as an institution
Contradiction of slavery and freedom
Elizabeth Freeman's full humanity
Learn More
Guide to Selecting Anti-Bias Children's Books
Portrait and biography from Americans Who Tell the Truth
Brom & Bett v. J. Ashley Esq. court records
Elizabeth Freeman (Mum Bett) in PBS Africans in America
Book Lists
Slavery, Resistance, and Reparations
Early Childhood: Activism & Organizing
Note: Book titles on SocialJusticeBooks.org are linked to Powells.com (an independent, unionized bookstore) and/or Bookshop (indie bookstore platform). A small percentage from book sales through these links goes to Teaching for Change.