Reviewed by: Debbie Reese
Review Source: American Indians in Children's Literature
Book Author: John Smelcer
Published by Leapfrog Press, John Smelcer's Kiska was released in November of 2017. I'll start by saying I do not recommend Kiska. Back in September when I received an advanced reader copy of Smelcer's book, I tweeted as I read it. Last week, Melissa S. Green sent me an in-depth review of his book. Rather than repeat what she said in her excellent review, I'm going to focus on a couple of things: the seal story and the dramatic character of Smelcer's story.
First, though some background.
My guess is that most people do not know that Native peoples of Alaska were removed from their villages during World War II. In fact, most people don't know much about the Indigenous people of Alaska. Continue reading.
---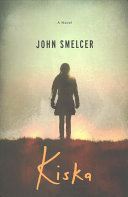 Kiska
by
John Smelcer
Published by
Leapfrog Press
on 2017
Genres:
War
,
American Indians First Nations Metis Inuit
Pages:
192
Reading Level:
High School
ISBN:
9781935248934
Review Source:
American Indians in Children's Literature
Publisher's Synopsis: Kiska's home in the Aleutian Islands is a peaceful paradise until Japan invades in 1942. Soon after, a US naval ship arrives to evacuate everyone in her village to an internment camp almost 2,000 miles away--where they are forgotten. Informed by true events, this is the story of a teenage girl who steps up when her people need a hero.

John Smelcer is the author of over forty books, including essays, story collections, poetry, adult novels, and six YA novels.




See commentary by John Smelcer on NPR's Code Switch, Feb. 21, 2017, in which the author discusses the Aleut evacuation and its context and effects.