By Anne Gallin, Ruth Glasser, Jocelyn Santana
Spanish Version |  Table of Contents | About the Editors | Reviews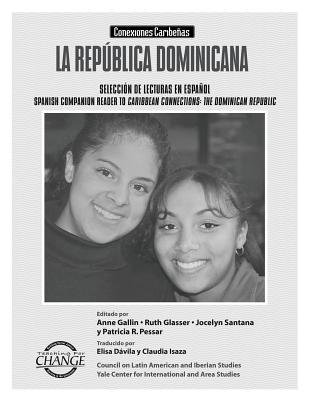 Description:
An incredible, informative collection of essays, oral histories, poetry, fiction, analysis, interviews, primary documents, beautifully illustrated timelines, maps and interactive & interdisciplinary teaching aids on the history, politics, and culture of the fourth largest Latino community in the United States.
Authors include Julia Alvarez, Edwidge Danticat, Junot Diaz, Rhina P. Espaillat, Pedro Mir, Josefina Baez and Sherezada Vicioso (Chiqui).
The readings are organized into the following sections: Geography, History, Economy; Migration and the Dominican Diaspora; Shaping A Dominican Identity: Language, Race, and Gender; Haitian-Dominican Relations; The National Goes Global: Dominican Music and Baseball.
Ideal as background text for students or book groups reading literature by Dominican authors, communities with Dominican-American students, and for everyone interested in this Caribbean country with its rather long history of U.S. involvement.
Product Details:
ISBN: 9781878554192
Publisher: Teaching for Change
Publication Date: November 1, 2005
Pages: 250
Language: English
Paperback Edition