By Catherine H. Sunshine, Deborah Menkart
This book is free — just pay shipping!
Table of Contents | About the Editors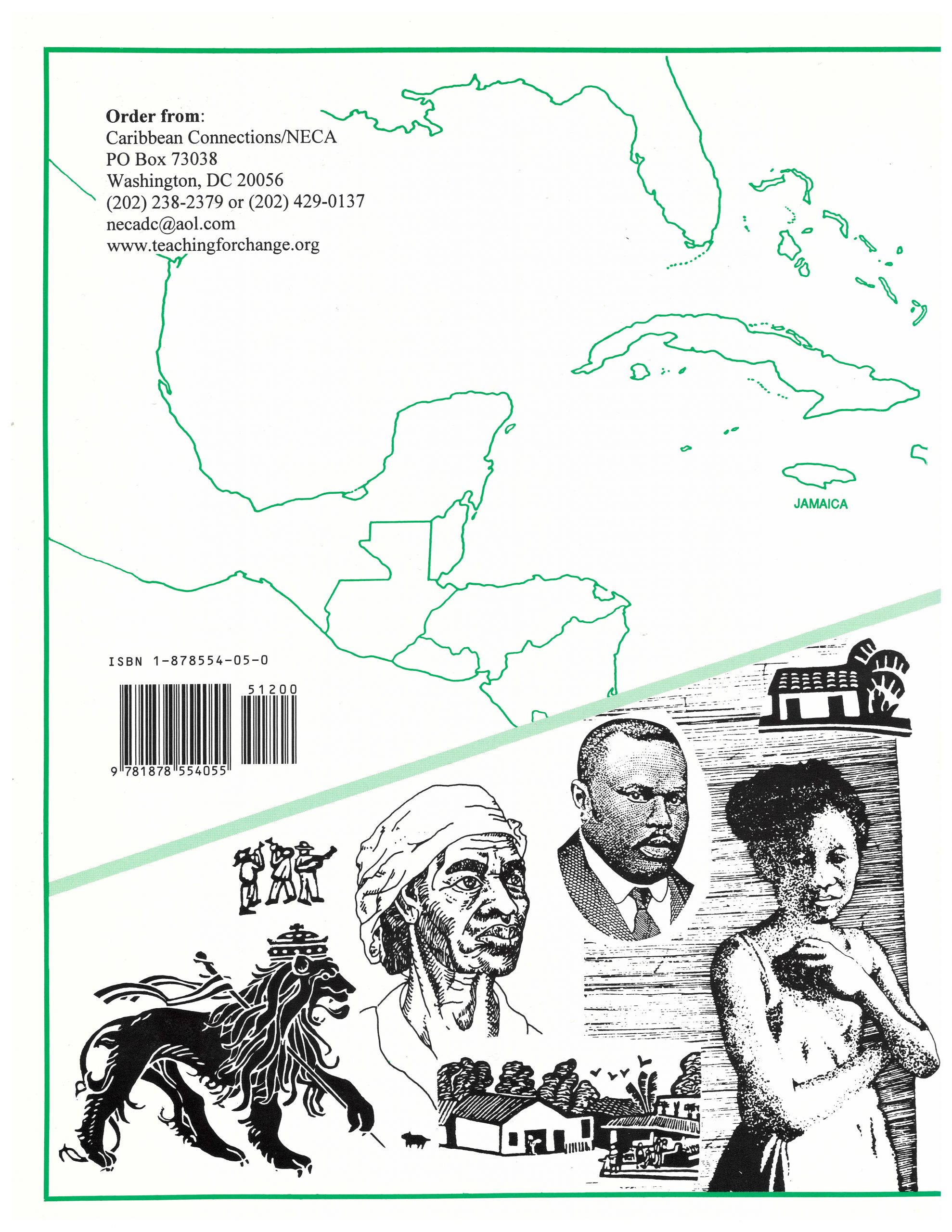 Description:
Caribbean Connections: Jamaica provides an overview of Jamaican history and culture for the classroom.
A superb introduction to Jamaican history and culture: concise, yet accurate and comprehensive. This book is an excellent resource for all school systems which have a serious concern for multicultural education. — E. Leopold Edwards, Council of Caribbean Organizations of the Greater Washington and Baltimore Metropolitan Areas
The works of noted song writers, poets, and authors such as Marcus Garvey, Claude McKay, Louise Bennett, and Bob Marley are featured.
The sections and articles include:
Brief History of Jamaica (Arawak, Maroons, colonialism, independence, and neo-colonialism)
Anansi, Brer Rabbit, and the Folk Tradition
Marcus Garvey Movement
African Roots of Jamaican Heritage
From Rasta to Reggae
Poetry
Women's Theatre in Jamaica
Published in 1999 by Teaching for Change and EPICA, the literature and essays are relevant today. Ideal for high school language arts, social studies, and global studies.
Product Details:
ISBN: 9781878554055
Publisher: Teaching for Change
Publication Date: June 1, 1999
Pages: 106
Language: English
Paperback Edition
---
About the Editors
Deborah Menkart
Deborah Menkart is executive director of Teaching for Change, a non-profit organization working for social and economic justice by promoting equity-related teaching materials, offering professional development, and increasing parent power in schools. She is also the co-editor of Beyond Heroes and Holidays: A Practical Guide to K–12 Anti-Racist, Multicultural Education and Staff Development.
Catherine A. Sunshine
Catherine A. Sunshine is a writer, editor and translator in Washington, D.C. She edited the previous titles in the Caribbean Connections series: Puerto Rico (1990), Jamaica (1991), and Overview of Regional History (1991). She is the author of The Caribbean: Survival, Struggle and Sovereignty (EPICA/South End Press, 1985, 1988), an introduction to Caribbean history and politics.