Teaching Ideas | Teaching Stories
Reviewed by Deborah Menkart
Review Source: Rethinking Schools
Book Author: Zetta Elliott
Milo's Museum by Zetta Elliott is a beautifully illustrated, empowering story of a young girl (Milo) who is excited to go on a school field trip to a museum. Her grandfather explains, "Museums hold all the things that people feel are valuable or important." Imagine how Milo feels when she finds the museum offers little to no representation of African American history. Her follow up conversations with family members help give language to her frustration (and that of the readers'.) They also inspire her to take matters into her own hands, becoming the curator and docent of her own museum. At the end of the story, Milo changes the name of her museum to "The People's Museum" when her friends ask her if they could incorporate items from their community into the museum.
This story opens the door to age-appropriate conversations with young children about representation, institutional racism, youth activism, museum studies, lessons from family, and community engagement. It is also one of the all too few books that describes youth activism supported and informed by elders—instead of in opposition to or in isolation of adults.
---
---
Teaching Idea: Make your own museum!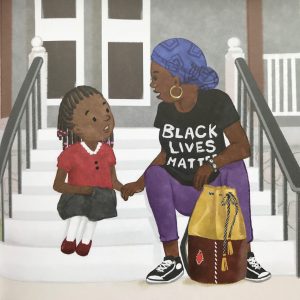 Ask students to make a list of the things that tell a story about who they are.
What objects reveal your strengths?
Have you ever won a trophy or prize?
Is there something you loved when you were younger but have since outgrown?
What are your prized possessions?
What art have you created?
Ask students to talk to the elders in their families—parents, grandparents, uncles, and aunts.
Ask them to share photographs and heirlooms that tell a story about their family (an heirloom is something precious that gets passed down from one generation to the next).
Has your family ever migrated from one place to another?
What objects help you celebrate your family's culture(s)?
Ask students to think about the story they want to tell.
Have your family members overcome any challenges?
What makes you proud to be part of your family and/or your community?
Find a space in the school where they can display their precious objects.
---
Teaching Stories
Milo's Museum Project for First Grade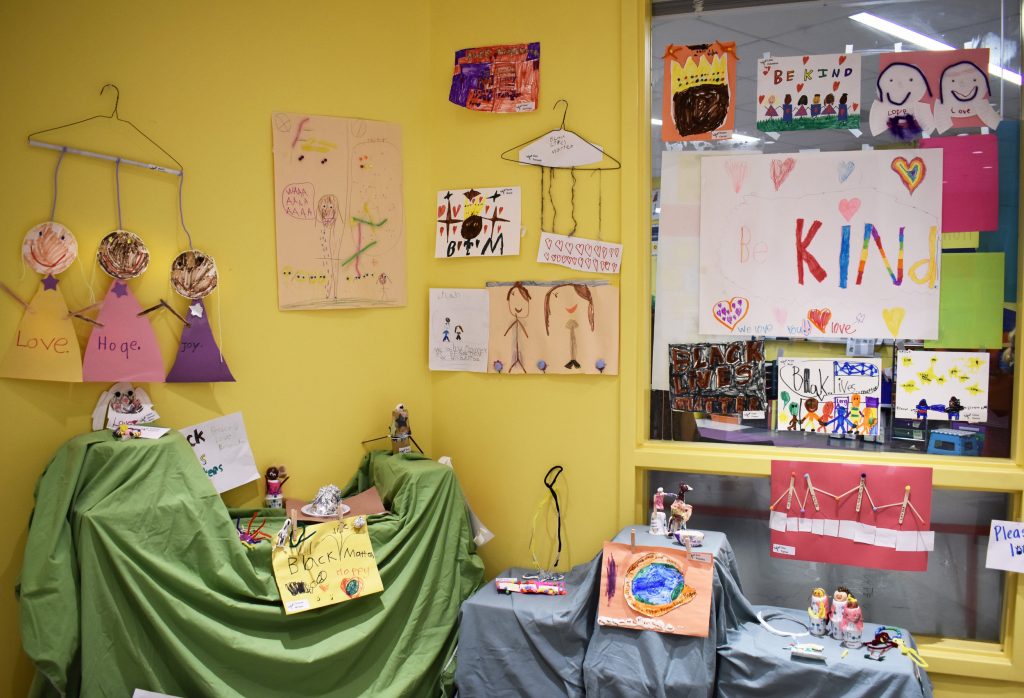 First graders in Melissa Somerville's and Jessica Jones' classrooms at Inspired Teaching Demonstration PCS read the book Milo's Museum by Zetta Elliott in preparation for the Black Lives Matter Week of Action, discussed the book, and then created "museum pieces" that represent the change they want to see or something that shows how they feel when they think about people being treated unfairly. CONTINUE READING.
Milo's Museum Read Aloud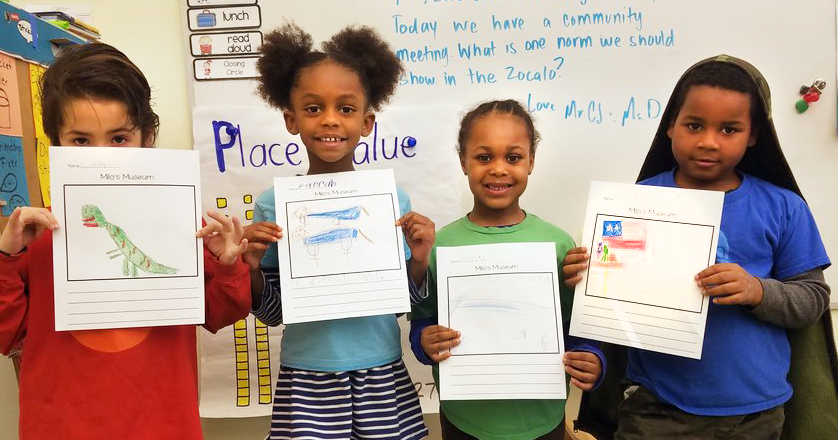 At Mundo Verde Bilingual PCS, first grade students in Ms. Dani and Mr. CJ's class began their morning meeting with a read-aloud of Milo's Museum. CONTINUE READING.
---

Milo's Museum
by
Zetta Elliott
Published by
CreateSpace Independent Publishing Platform
on November 11th 2016
Genres:
Activism
,
African American
,
OwnVoices
,
Racism
Pages:
36
Reading Level:
Grades 1-2
ISBN:
9781537580968
Review Source:
Rethinking Schools
Also by this author:
The Door at the Crossroads
,
Max Loves Muñecas!
,
Dragons in a Bag
Publisher's synopsis: Milo is excited about her class trip to the museum. The docent leads them on a tour and afterward Milo has time to look around on her own. But something doesn't feel right, and Milo gradually realizes that the people from her community are missing from the museum. When her aunt urges her to find a solution, Milo takes matters into her own hands and opens her own museum!