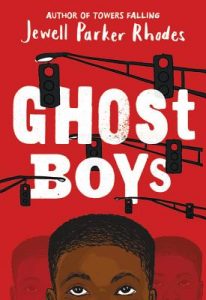 Reviewed by: Zetta Elliot
Review source: Zetta Elliot
Book author: Jewell Parker Rhodes
Lately I've been reflecting on the debt I owe so many Black women scholars. I stepped away from academia several years ago and have no regrets, but your training doesn't leave you and it's been energizing to find current scholarship that aligns with my kid lit writer's goals. Graduate school feels like a lifetime ago and yet the scholars I discovered during that time have shaped the way I view the world. In fact, as I was reading Ghost Boys last month, I found myself trying to recall a quote by an esteemed Black woman scholar; only two words remained in my memory—"agonistic engagement"—so I searched my hard drive and up popped the first chapter of my dissertation, "'If Rigor Is Our Dream': The Re-Membering of Violence by Black Women Writers of the Harlem Renaissance." Continue reading.
---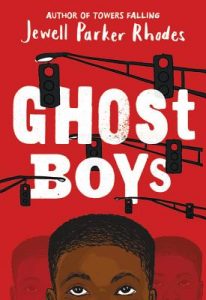 Ghost Boys
by
Jewell Parker Rhodes
on April 17, 2018
Genres:
Activism
,
African American
,
Bullying
,
Racism
Pages:
224
Reading Level:
Grades 6-8
,
High School
ISBN:
9780316262286
Review Source:
Zetta Elliott
Buy at Powell's Books
An instant New York Times bestsellerAn instant IndieBound bestsellerThe #1 Kids' Indie Next Pick A heartbreaking and powerful story about a black boy killed by a police officer, drawing connections through history, from award-winning author Jewell Parker Rhodes.Only the living can make the world better. Live and make it better.Twelve-year-old Jerome is shot by a police officer who mistakes his toy gun for a real threat. As a ghost, he observes the devastation that's been unleashed on his family and community in the wake of what they see as an unjust and brutal killing.Soon Jerome meets another ghost: Emmett Till, a boy from a very different time but similar circumstances. Emmett helps Jerome process what has happened, on a journey towards recognizing how historical racism may have led to the events that ended his life. Jerome also meets Sarah, the daughter of the police officer, who grapples with her father's actions.Once again Jewell Parker Rhodes deftly weaves historical and socio-political layers into a gripping and poignant story about how children and families face the complexities of today's world, and how one boy grows to understand American blackness in the aftermath of his own death.