By Paige Pagan 
The Cooperative Children's Book Center (CCBC) has released data on books by and about Black, Indigenous, and People of Color published for children and teens.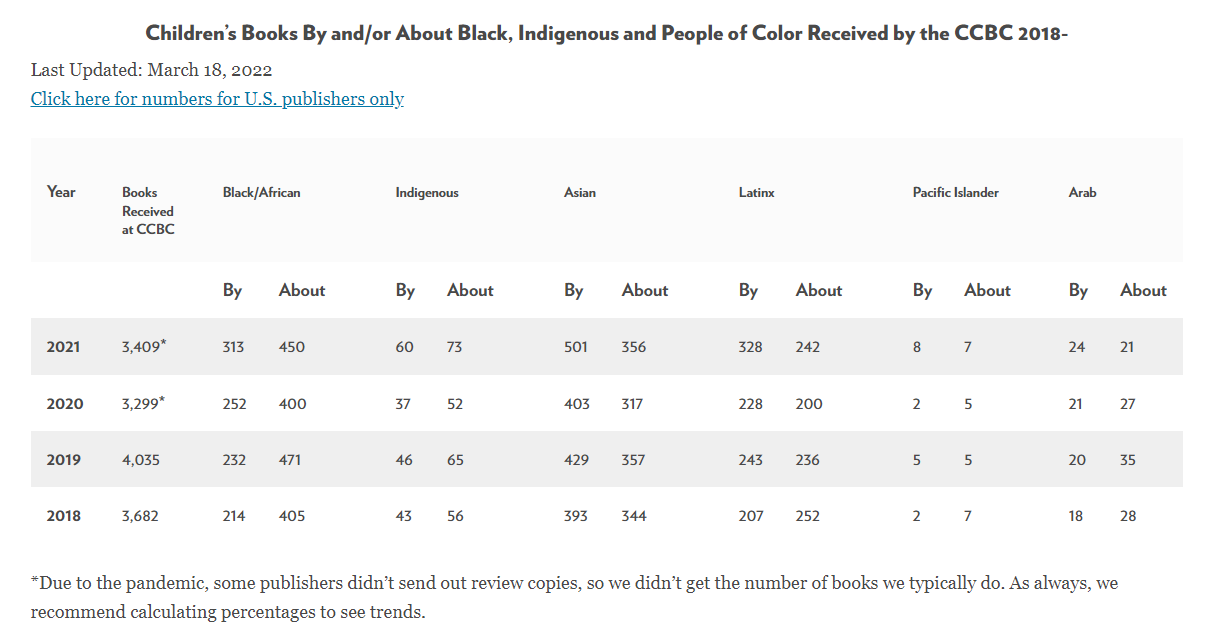 While we are seeing steady increases in the number of children's and young adult books written by authors of color, the number of books about BIPOC protagonists are progressing at slower rates. The CCBC's updated 2021 data shows that although books about white protagonists have decreased, there has been an increase in the number of books about animals, showing that books featuring white protagonists, animals, and inanimate objects still dominate children's literature. 
It is not only imperative to have more books representative of the diverse world we live in, but also for these diverse books to be authentic, accurate, and high quality. Much of this work to help fill in the diversity gaps in children's literature rests in the hands of publishers, which also reflects a predominantly white industry overall, according to Lee and Low's 2019 Diversity Baseline Survey.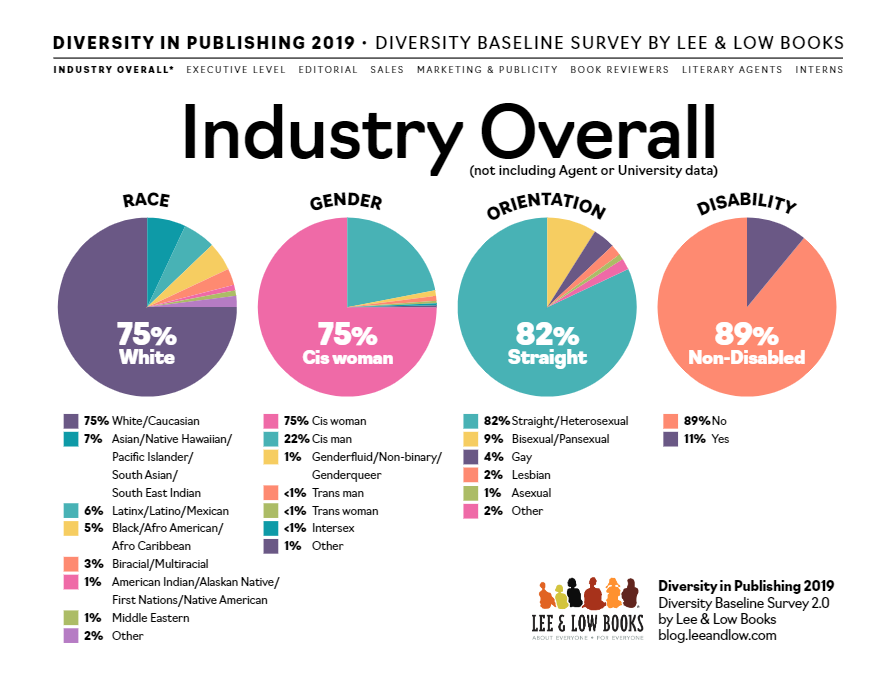 In order for there to be more diverse books published, there also has to be more diverse staff across the industry to better identify what's missing and to select creative projects that will bring about more equity. There is hope for more inclusion as the publishing world is slowly evolving, but there is a lot more work to be done.