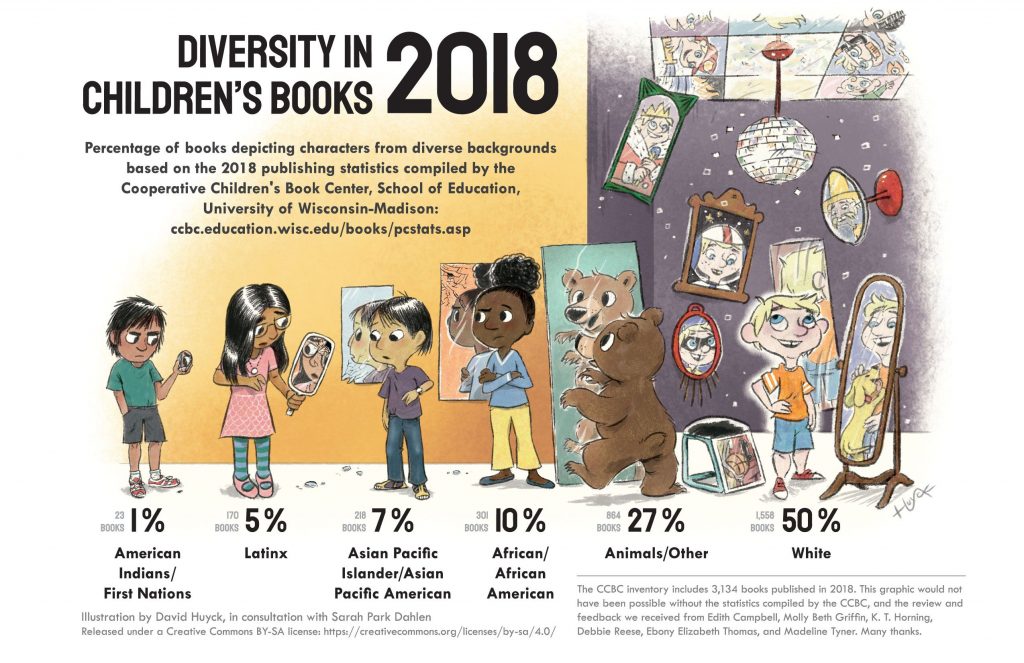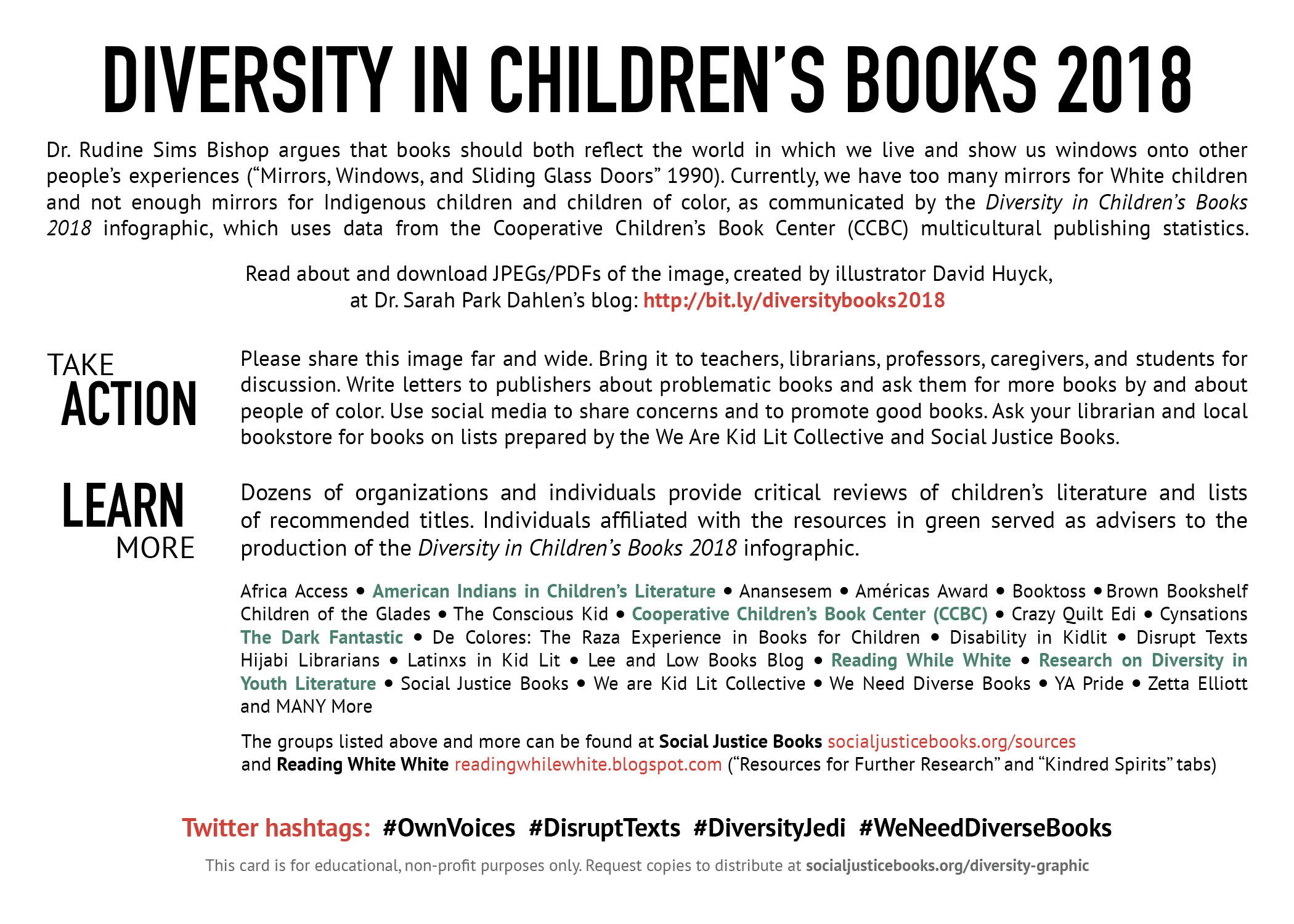 The 2018 Diversity in Children's Literature graphic (produced by Sarah Park Dahlen and David Huyck) is available as a two-sided, full color 5 x 7 postcard. Request copies below to disseminate at workshops, conferences, and other public events. To meet the demand, we offer them in the quantity/price options below. This covers the core costs for reproducing the cards and postage (media mail).
The infographic is being reproduced and distributed as a collaborative, non-profit effort. Please add a donation so that we can disseminate cards everywhere. You can make a donation here or on the second page of the form below. Teaching for Change is non-profit organization (501-c-3). All donations are tax deductible.
Note that you can also download JPEGs/PDFs of the image at the blog of infographic co-producer Dr. Sarah Park Dahlen.